[ From:
Steve's RIT Pictures
]
In the basement of building 7 at RIT there is a french fry vending machine. Steve's never tried it, but s'posedly it's good.
http://www.wyrde.com/pictures/SteveRIT/Image1.jpg
---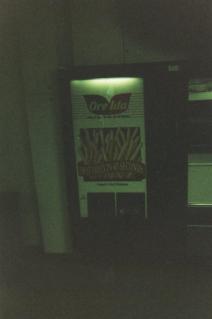 also, Ryan talks funny.
[ Sorry, all guestbooks disabled temporarily due to rampant spam :( ]
(unless otherwise marked) Copyright 2002-2014 YakPeople. All rights reserved.