I get really frustrated with the default Windows command line shell '''(cmd.exe)'''.
I have two major problems with it. First, I can't resize the window, or manipulate it in nice and reasonable manner. Second, I'm used to linux and mac shells based off of bash and I hate having to switch between a dos like shell.
So to solve this solution I use Console and Cygwin. Console is a better shell window and Cygwin gives a unix-like environment for Windows.
Here's how I got them to work together
First install Cygwin.
Second download the latest Console beta.
Extract the Console release (currently beta) where you prefer.
Run Console.
Go to "Edit" -> "Settings"
Under the "Console" settings, point the Shell to Cygwin.bat ''(eg. C:\cygwin\Cygwin.bat)''.
Press "Ok" and close Console.
Create a shortcut for Console and run it.
You should see Cygwin running within Console. The window is resizable in the way you expect it to be; just hover your mouse over the lower right hand corner and resize to your content. You can even create new tabs and press ctrl+tab to cycle through your Cygwin tabs.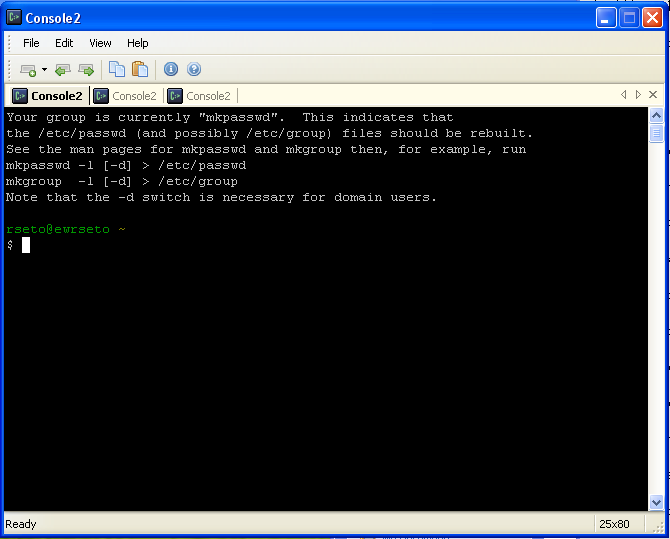 (unless otherwise marked) Copyright 2002-2014 YakPeople. All rights reserved.